"Green Lantern" poster have been coming out at a quick pace. Last time, it was Hal Jordan/Green Lantern and Carol Ferris — now, it's Sinestro and Kilowog.
What can I say, the suit looks amazing on both. Mark Strong looks fantastic as Sinestro and I really like what they have done with Kilowog. For a second, I thought the suit was actually real but I had to remind myself that it's CGI.
As an aside, a couple of weeks ago, we wrote that the incredible Michael Clarke Duncan was in negotiations with Warner Bros to play the voice of Kilowog – and we now know that he's officially doing the voice for Kilowog. I know that I can't wait to hear Duncan as Kilowog.
"Green Lantern" hits theaters June 17 on 3D and 2D. Let us know what you think about these amazing posters by leaving your comment to the right.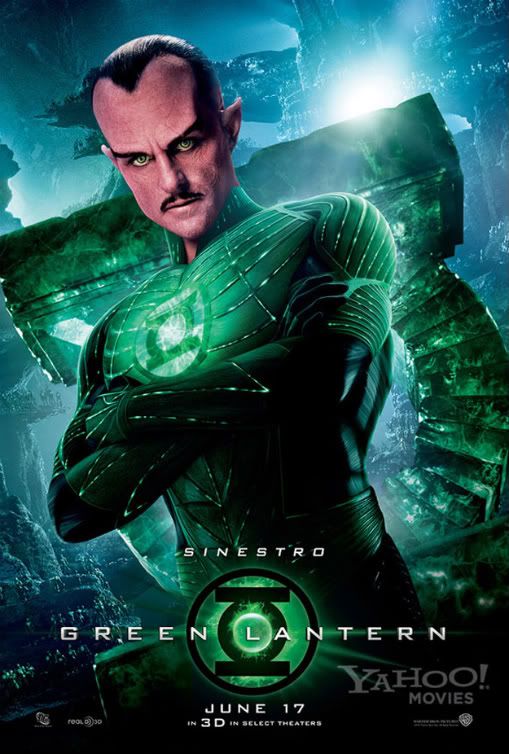 . . .
Follow Andy Behbakht on Twitter at http://twitter.com/Haoh93.
And don't forget to "Like" It's Just Movies on Facebook at
http://www.facebook.com/itsjustmovies.