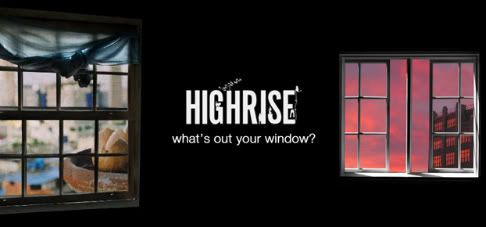 The National Film Board of Canada has added to its growing list of honours in the new field of interactive documentaries with an International Digital Emmy Award for HIGHRISE/Out My Window, directed by filmmaker and digital media creator Katerina Cizek and produced by Gerry Flahive, both from Toronto. The sole Canadian nominee, this interactive production received the Digital Emmy in the category of Digital Program: Non-fiction during MIPTV's opening night gala, April 4 in Cannes, France.
"We are thrilled with this prestigious recognition for a work entirely conceived for digital platforms. It is part of our ongoing commitment to explore and determine the art form par excellence of the 21st century," said Tom Perlmutter, Government Film Commissioner and Chairperson of the National Film Board of Canada.
"Out My Window is the most recent production in our four-year documentary project, HIGHRISE," said NFB senior producer Gerry Flahive. "To be honoured with such a prestigious award for our efforts in pushing the boundaries of documentary storytelling reminds us of the decades of innovation by our predecessors at the NFB, where creativity, social impact and the incorporation of new technology have always been at the forefront of what we do."
"I am just so honoured to accept this Digital Emmy on behalf of the 100-plus people who are all working together to build our digital HIGHRISE project," said filmmaker Katerina Cizek. "From the vertical squats of São Paolo to the high-rise musicians of Beirut and Amsterdam, to the suburbs of Toronto, our project not only seeks to document our increasingly urban and digital world, it seeks to be part of the innovative transformations possible through emerging media. Thank you so much for this incredible recognition."
Set in 13 cities around the world, HIGHRISE/Out My Window combines interactive 360° photography, video, text and music in 49 vignettes, chronicling life inside the most common urban structure of our age: the high-rise apartment block.
This Emmy win is the second major international honour for HIGHRISE/Out My Window, which received the inaugural IDFA DocLab Award for Digital Storytelling at the International Documentary Film Festival Amsterdam in November 2010.
Prior to creating HIGHRISE/Out My Window, Cizek directed the NFB's cross-media documentary project Filmmaker-in-Residence, about life inside Toronto's St. Michael's Hospital, which garnered a Webby Award — the Oscars of the Internet — for Best Documentary Series.
The Digital Emmy in the category of Digital Program: Non-fiction was awarded to Katerina Cizek (director), Gerry Flahive (senior producer/NFB), Branden Bratuhin (technical director/NFB) and Vincent Marcone (interactive architecture and art design/Imaginarius).
. . .
"Like" It's Just Movies on Facebook at http://www.facebook.com/itsjustmovies.