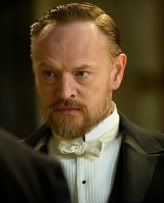 "Sherlock Holmes" is a very astute and logical detective stemming from Sir Arthur Conan Doyle's classic tales as far back as 1887. The character was re-imagined by director Guy Ritchie ("Lock, Stock and Two Smoking Barrels" and "Snatch") in 2009. Thanks to the comedic timing and chemistry between the two main actors — Robert Downey Jr. and Jude Law — the relationship between Holmes and Watson has never been more exciting or funny to see onscreen.
Two years later, we are getting a sequel with "Sherlock Holmes: A Game of Shadows." With the success of "Sherlock Holmes," there was never really a doubt in my mind that we would be seeing another adventure that chronicles the journey of a mystery discovered to a mystery solved starring our favorite old-school detectives.
A very brief synopsis of the film is Sherlock Holmes (Robert Downey Jr.) and his long-time trusted associate, Dr. John Watson (Jude Law) take on their most threatening nemesis, Professor Moriarty (Jared Harris of "Mad Men," pictured above), with the help of Holmes's brother Mycroft (Stephen Fry) and a mysterious gypsy named Sim (Noomi Rapace). The film also sees the return of Irene Adler (Rachel McAdams) and Inspector Lestrade (Eddie Marsan) as they all attempt to work together to bring down the world's most dangerous criminal mastermind.
We have our first official posters from the film and the first gives us a look at the classic Holmes with his smirk and swagger and in the back you can glimpse Moriarty glancing back at Holmes as he escapes up the stairs. The second poster is Watson, looking gloom as ever with the gypsy Sim walking ominously towards him.
Although the posters don't tell us much about the actual story, they do give us a hint at the characters and how they will be interacting. When I heard there was going to be a new female lead in the sequel, I automatically assumed it would be for Sherlock Holmes, but something tells me this might be more of a love-triangle between Sim, Watson and Holmes.
What do you think of these first two posters? Exciting or a little too similar to the ones released for the first film. Sound off in the comment section and let us know what you think!
"Sherlock Holmes: A Game of Shadows" opens Dec. 16.
. . .
Follow Adam Poynter on Twitter at http://twitter.com/CCWGGuy.
And don't forget to "Like" It's Just Movies on Facebook at
http://www.facebook.com/itsjustmovies.