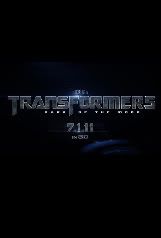 When "Transformers: Revenge of the Fallen" was released, it was not welcomed by critics. Actually it was ripped apart and condemned for the plot, the acting — and even racism.
Well, the movie was a hit regardless … a huge hit. Mostly, it was a hit because it was fun and it had lots more of what crowds loved from the first. It had more robots battling it out. It had comedy. It had the return of the hot girl. It had Optimus Prime kicking various robots butts, I mean bumpers.
So, as the new movie approaches, I have already picked up a sense of security from this production — that all those items and more, will also be included in "Transformers 3: Dark of the Moon."
The trailers specifically shows the threat of new alien robots, and a cool explanation of how they have been hiding on "the dark side if the moon," but then quickly move on to show the stuff folks apparently care for: action.
Optimus Prime can really fight. He is a "Prime" and a force to be reckoned with. And with that established, the new poster (below), which is similar to previous posters from the series, shows has Optimus front and center. With weapons drawn and ready for battle, forces of evil beware.
There is also a glimpse of Shia LaBeouf and English model Rosie Huntington-Whiteley — with that same looks in her face she had in the trailer. Unfortunately, other favorites from the movie — such as Josh Duhamel, Tyrese Gibson, John Turturro and especially Bumble-bee — are not in the poster.
Look out for "Transformers: Dark of the Moon" in selected locations June 29 and everywhere starting July 1.
. . .
Follow Josue Sanchez on Twitter at http://twitter.com/Josue_can.
And don't forget to "Like" It's Just Movies on Facebook at
http://www.facebook.com/itsjustmovies.