I have to admit that I was really mixed on whether I wanted "Wonder Woman" to make it to NBC's schedule this fall. On the one hand, Wonder Woman is overdue to return to live action. I would have preferred a movie from the beginning, but a well-made TV show would have been a great consolation prize.
However, I had strong doubts as to whether this show would have been well made. From the actors to the costumes to the script, I had plenty of concerns about whether this show could even be good.
It doesn't look like we are likely to find out, as Variety is reporting NBC has passed on the show. The article states: "David E. Kelley's take on 'Wonder Woman' is not likely to get the nod but sources say it's looking good for a renewal for Kelley's midseason drama 'Harry's Law,' starring Kathy Bates."
I have never seen "Harry's Law," so that bit of news is irrelevant to me. However, what is of far more importance is the following statement later on in the story: "Perennial bubble show 'Chuck' is likely to return for at least 13 episodes."
So, if the choice was between a full season of "Wonder Woman" or shortened seasons of "Chuck" and "Harry's Law," you can put me down for the latter.
And now, we can hope Warner Bros. has seen the interest everyone has had in the "Wonder Woman" TV series and try to do it for the big screen — with better casting, better costumes and a better script. If we can get that — and more "Chuck" — then I think that's something that can make a lot of people very happy.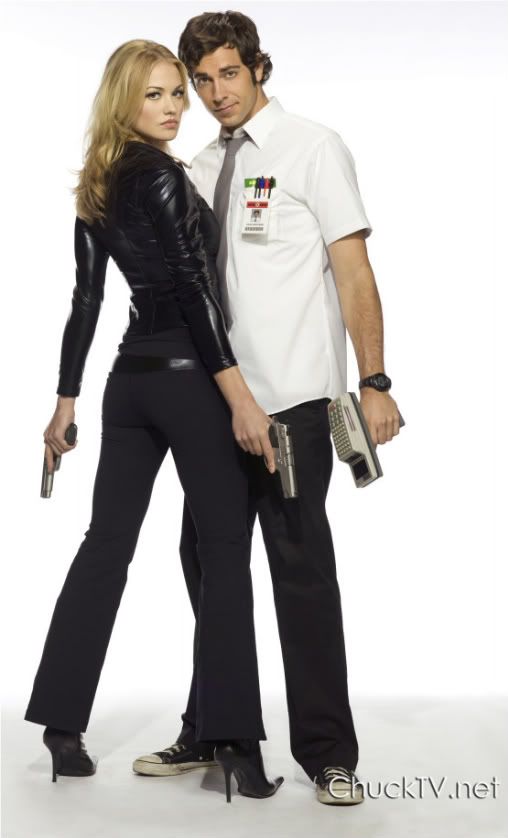 . . .
"Like" It's Just Movies on Facebook at
http://www.facebook.com/itsjustmovies.