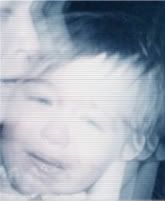 The "Paranormal Activity 3" trailer is out and it's most intriguing.
Honestly, who knew the "Paranormal Activity" films would turn out to be such a lucrative franchise? The original and the sequel have made over $370 million combined. Often compared to the "Saw" franchise in terms of box office draw, the third turn should be just as successful as its predecessors – and just as spooky.
The second installment was a prequel in that it was set months before the first film and from what is revealed in the spot below, the third takes place when Katie and her sister Kristi are kids back in 1988. Finally, what happened to them as children will be revealed. Is there a curse behind the demon possession?
Within the 90-second trailer, there are glimpses of the first and second film, along with a creepy final scene involving a classic ritual before a mirror, which most of us know well. Pay attention to the right side of the frame right after the two girls leave the bathroom for an unsettling silhouette, which appears to be female.
"Paranormal Activity 3" — directed by Henry Joost and Ariel Schulman — opens in theaters Oct. 21. Will you be there opening weekend? Share your thoughts to the right.
. . .
Follow Sherice Antoinette on Twitter at http://twitter.com/ShericesPieces.
And don't forget to "Like" It's Just Movies on Facebook at
http://www.facebook.com/itsjustmovies.