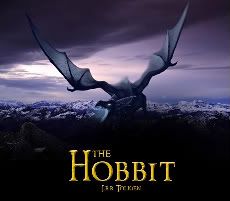 After the success of "The Lord of the Rings" trilogy, it only seemed natural to continue with the story. Peter Jackson — the director behind the first trilogy — is already working on the first film of a new franchise with "The Hobbit."
Set to return are Elijah Wood, Cate Blanchett and Orlando Bloom among others. But the latest news behind the scenes has to do with the newest casting choices for the film: Lee Pace and Dean O'Gorman.
Pace is set to play the Elven King, Thranduil, while O'Gorman will be playing Fili.
Lee Pace is best known for his work in the short-lived drama "Pushing Daisies," where he played Ned, the man with the magical ability to bring the dead back to life. He also appeared in the Kristen Bell and Josh Duhamel romantic comedy "When in Rome" and in "The Good Shepherd" opposite Matt Damon, Angelina Jolie, Alec Baldwin and Robert De Niro.
Pace also currently is acting in another franchise about a popular book series, as he is starring in the final two films of the Twilight saga.
Meanwhile, Dean O'Gorman is taking over for Rob Kazinsky, who had to drop out of the project due to personal reasons. O'Gorman's long list of guest spots on popular genre shows works in his favor. His time guesting on shows such as "Hercules: The Legendary Journeys" with Kevin Sorbo, "Xena: Warrior Princess with Lucy Lawless" and "Legend of the Seeker gives him experience in filming with the mystical arts.
"The Hobbit" is scheduled for release in December 2012, while "The Hobbit 2" is slated to follow in December 2013.
. . .
Follow Laudelys Miranda on Twitter at http://twitter.com/Lilah86.