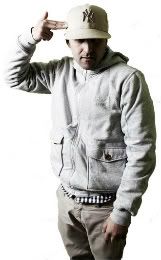 A film with the name "Suicide Kids" almost sounds like a gritty drama that might spark some controversial discussions. I immediately became reminiscent of "The Virgin Suicides" upon first glance. This, however, is not that type of movie. It's a horror flick — a horror flick I am anticipating to be one of the more unique takes on the genre.
The subject of suicide is not a new one, but melding suicide with mass homicide in a context that does not envelope the general stereotypes should prove to be a daunting task. The story surrounds a group of people who are the victim of suicide. When a young girl takes her own life, they decide to take her lead and form a pact. In one clip, we see the girl, Samantha, who wishes her life to end. It's a type of video journal-slash-suicide note. The other characters have made a pact to follow Samantha, thus implying that they too wish to end their existence. What they don't anticipate is that their lives will come to an end at the hands of a stranger, thus they lose the control.
"Suicide Kids" is being brought to us by first-time writer/director/producer Arjun Rose (pictured). In one clip, Arjun is asked what are his top three reasons for living. I think this sums up the purpose of this film as best as can be done. I think suicide has crossed many of our minds. Even if we ourselves haven't thought about committing suicide, a vast majority of us have been affected by it. But for the characters, I think, the contemplation of suicide loses all purpose and meaning if somebody else is deciding that their life is over — it might give them a perspective which clings to the lives they embody.
Remember, however, that this is truly a slasher flick. Sure there may be some serious undertones and thematic elements, but horror is horror. I expect many death scenes, lots of blood, but I'm hoping for a strong plot and heavy character motivation to escape the killer, which many mainstream horror films neglect these days. "Suicide Kids" is a film from the UK with a US release set for late summer. Horror being a forte of mine, I am, of course, anxious for this one. I think some originality still exists in modern horror cinema, and my fingers are crossed that this is one of those gems.
. . .
Follow Jessika Owens on Twitter at http://twitter.com/jessika.
And don't forget to "Like" It's Just Movies on Facebook at
http://www.facebook.com/itsjustmovies.