— by VICTOR RODRIGUEZ —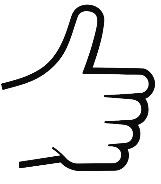 The Oscar nominations will be announced this morning and I am right there with critics and everyone else clutching my arm rests in anticipation of these announcements. However, unlike most of the critics who have had the pleasure of seeing all of the movies from last year, I missed a handful.
I have yet to see films like "Animal Kingdom," "Another Year," "Biutiful," "Blue Valentine," "The Town" and a few other movies seriously being considered for nomination. Those movies — except for "The Town" — have yet to be released in my area. I love New York's capital region, but there just isn't much demand for movies like those around here. As for "The Town" — well, I meant to go see it when it was released here, but I guess I just didn't make a good enough effort. Now, I'm forced to wait for whenever Netflix feels like sending it to me.
Thankfully, I was lucky enough to watch a lot of the films in contention. With the help of the Internet, I was able to bypass a lot of the duds and go for only those movies that were seriously being considered. I did the same last year and turned out to be very much right on the money. 2010 was a really great year for Oscar-worthy movies. Luckily for me, this year there weren't a lot of period pieces (which I typically can't stand) except for "The King's Speech" — but as luck would have it, it wasn't your average period piece. No, this movie was about a man/king with a speech impediment, not a pointless Jane Austen romance novel. Because of that, I found it entertaining and I ended up enjoying it a lot.
I wanted to write an article predicting the nominations for this year. However, I decided not to do that again. I think other websites already do a good job at it. Instead, what I am going to do is make a list of those actors and movies that moved, amazed, shocked or really entertained me like no other actor or movie has. Some of these performances and movies may or may not even be considered for the Oscars. I am just sharing my favorite performances and movies of 2010 of those I had the pleasure of watching:

Best performance in a supporting role by an actor
1. Christian Bale – "The Fighter"
Bale just blew me out of my seat with his performance. I have never seen anything like it. I was so moved by it that I was literally speechless even 20 minutes after the movie was over. It is my opinion that Bale is a strong contender for the Oscar this year and it wouldn't surprise me if he walks away with it in February.
2. Geoffrey Rush – "The King's Speech"
Rush was outstanding! He was funny, witty and just plain incredible. He was a lot of fun to watch in this role and I think he made "The King's Speech" movie work. Hands down my favorite character in 2010.
3. Jackie Chan – The Karate Kid
I understand no one is going to nominate Mr. Chan for any Oscars and I think that is an injustice. I really think that he did an incredible job in this film. He is so much more than just a Kung Fu entertainer and this movie proves that he's got what it takes to be a serious actor.
4. John Hawkes – "Winter's Bone"
Hawkes scared the heck out of me. Every time he was on screen I wanted to leave. He literally made me nervous. I hope to never meet anyone who is anywhere near as vicious as this character was. Wonderful job!
5. Bill Murray – "Get Low"
Murray was hysterical in this film. The film was very dark; it was, after all, a movie about a man planning his own funeral. But Murray's incredibly well timed humor kept the film from going over the depressing edge. He kept the movie grounded and kept the audience interested in the story.
6. Justin Timberlake – "The Social Network"
Timberlake was unbelievable in this role. He brought that character to life and made you both love and hate him at the same time. It was an incredible performance from a former NSYNC member.

Best performances in a supporting role by an actress
1. Chloë Moretz – "Kick-Ass"
Moretz is a 13-year-old little girl with huge talent. From the moment she came on screen in "Kick-Ass," she stole the show and did nothing but impress me scene after scene. I also hear that her performance in "Let Me In" was outstanding. I expect she is going to be a great actress and I look forward to seeing more of her in the future.
2. Melissa Leo – "The Fighter"
Wow! I wanted to smack her. I hated her so much. Alice Ward was a real bitch and Leo played her flawlessly. I just happened to have seen the real Alice Ward on an HBO special and Leo nailed her character 100 percent: mannerisms, the way she carried herself, the way she talked. It was an incredible performance!
3. Amy Adams – "The Fighter"
What can I say? I can watch Adams recite bad poetry with her mouth full and she would still be wonderful. It was a little odd to watch a Disney princess stick her head out of a window and litter the audience with expletives galore, but she did it well and without it being awkward for the character. Adams has proven that she is a talented actress not just a type.
4. Julianne Moore – "The Kids are All Right"
I don't care what people say — and please don't get me wrong, I love Annette Bening, I think she's an incredible actress — but the real performance in "The Kids are All Right" was given by Julianne Moore, not Bening. She was a sight to see and she delivered a difficult role flawlessly and effortlessly. Perhaps too effortlessly. It's too bad people didn't see that.
5. Marion Cotillard – "Inception"
I'll admit, I am only including Cotillard in this list because she was HOT! Yeah, yeah, she was good and all, but she was nowhere near the caliber of the women above. She's not even worthy of licking their shoe soles. But man she was HOT! I wish I had someone else to put in this spot, but I just wasn't moved or impressed by too many supporting roles by women this year. Or was it that the ladies above set the bar way too high for everyone else? Or maybe I need to see more movies.

Best performance in a lead role by an actor
1. James Franco – "127 Hours"
Any time you have to carry a movie by yourself, you have a tough job ahead of you. And I think Franco gave one of the best performances of the year. It's not easy cutting your own arm off. I saw (no pun intended) and felt the desperation in Franco's eyes. In my opinion, he delivered the best performance of the year in one of the most difficult roles of the century.
2. Colin Firth – "The King's Speech"
I can't imagine how difficult this role must've been for Firth. I think it is everybody's fantasy to be king, so for an actor to elicit sympathy from the audience as a king, I think was incredibly impressive. So why isn't he at the top? Because I think that Firth depended on Rush. Without Rush, "The King's Speech" would have been in incredibly dull film. His performance was incredible no doubt, but seeing that Franco had the tougher role and delivered marvelously, there is no question that Franco should be the recipient of the Oscar.
3. Jesse Eisenberg – "The Social Network"
I don't know what the big deal is with Eisenberg. I have seen four of his movies, including "The Social Network," and he always gives the same performance in each and every one of them. But in "The Social Network" the performance finally worked. He reminds me a lot of Kevin Costner and his performance in "JFK." I like that he didn't try to replicate Zuckerberg. Eisenberg did his own thing here and it was a performance to see and well worth a nomination.
4. Robert Duvall – "Get Low"
Robert Duvall spoke volumes without opening his mouth. That was impressive. I was blown away! I've always liked Duvall as an actor. You can always count on him to give a good performance. I just never thought that he would be as awesome as he was in "Get Low."
5. George Clooney – "The American"
A lot of people don't like his acting, but I think he is an incredibly talented actor. In this movie, he hardly said a word; his acting involved machining parts to make weapons and to me he machined those parts like a pro as if he were in that line of work for a life time. Well done!

Best performance in a lead role by an actress
1. Natalie Portman – "Black Swan"
I have loved Portman as an actress ever since I first saw her in "Léon: The Professional" 16 years ago playing a 13-year-old child being trained as an assassin. She did a great job then, but her role in "Black Swan" was stunning. One can't help but admire and appreciate her determination and the work that it must've taken to take on this role, and to execute the part so perfectly. I have no doubts that she will take home the Oscar this year.
2. Hailee Stainfeld – "True Grit"
This young girl really impressed me this year. She came out of nowhere and impressed pretty much everyone. I heard the hype before I saw the film and I thought, "How good could it possibly be? She's just some whippersnapper!" When I saw the film, I was ready to hate her performance. Well, I was in for a surprise. Not only was she good, she was outstanding. In fact, I find it upsetting that she is only being promoted for a supporting role when I think she should be right here with Portman, Bening and all of the other ladies being considered for lead. It is a real travesty.
3. Noomi Rapace – "The Girl Who Played with Fire"
I was disappointed with the movie, but she was out of this world. I cannot imagine that role being played by anyone else. She was beyond impressive.
4. Jennifer Lawrence – "Winter's Bone"
Another young lady and another amazing performance. Jennifer had to play a tough country girl who could not only shoot squirrels, but also had to gut and skin them. One of the best performances of an independent film that I have seen this year.
5. Nicole Kidman – "Rabbit Hole"
I normally can't stand Nicole Kidman. I've never been able to put my finger on it. She's a good actress, so I don't know what my problem is. But in "Rabbit Hole," the scene of her emoting about her dead son was very touching and powerful.

Best movies
I can't possibly put these movies in any order. They are all different and they are all great in their own ways. To say that one is better than the other just feels wrong. These were my favorite movies of 2010:
"127 Hours" — A difficult movie to watch, but Franco's performance is worth undergoing the agony.
"Black Swan" — This is one of the best psychological thrillers I have ever seen. Darren Aronofsky is a genius!
"The Fighter" — This is an amazing film. It's rare that a film will be liked by both critics and moviegoers, this is one of them. And the performances are unparalleled.
"Inception" — In spite of all of its plot-holes, "Inception" is one of the best rides of 2010. This is a great action flick and the music is out of this world.
"Kick-Ass" — "Kick-Ass" just kicks ass. This movie is pure mayhem fun from start to finish. Who knew that a potty mouthed, adorable little girl who shreds bad guys with ninja weapons would ever make a great flick?
"The King's Speech" — This movie humanizes royalty and brings them down to our level. It is a gorgeous film both visually and verbally.
"Scott Pilgrim vs. the World" — Like "Kick-Ass," this movie is just plain fun and ingenious. It is one of the most unique films I have ever seen. It's a must see for geeks and nerds and anyone who has ever played video games as a child.
"The Social Network" — This movie is great dialogue at its best. The writing of Aaron Sorkin is in a class by itself. It is like honey dripping from a delicate pastry dessert as you slowly bite into it.
"True Grit" — Joel and Ethan Cohen do it again. I love their movies. They have such incredible talent for writing dialog and creating great and fun characters and "True Grit" was no exception.
"Winter's Bone" — This was one of those movies that it could have gone wrong in so many ways, but Debra Granik, writer and director, did a stupendous job at keeping an eye on the story and keeping things moving so that it would not stagnate. It is an almost flawless movie.
. . .
Follow Victor Rodriguez on Twitter at http://twitter.com/ReviewIt2009.