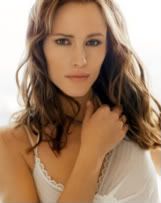 I grew up watching and reading Agatha Christie crime movies and novels. I vividly remember reading "And Then There Were None" at 12 years old, and watching favorites like "Murder on the Orient Express" with my dad around that same time.
All-in-all, I am a fan of her work.
One of Agatha Christie's most famous murder/mystery detective geniuses was spinster detective Miss Marple — who is about to make a big comeback in a new form.
The character of Miss Marple was in 12 of Agatha's crime novels and other short stories. She was a witty, older lady and her attention to detail would be pointed out as the inspiration for many of TV's famous crime mystery detectives.
Now we are hearing Miss Marple is heading to the big screen. Disney for acquiring the rights to the character and here is where the story gets interesting, Miss Marple will be played by no other than Jennifer Garner! One interesting point some fans have pointed out is Miss Marple is supposed to be an older woman, who has never married and is very knowledgeable of the human nature of crime. Will Garner, who is 38, have to wear some kind of make-up to look like an elderly? They are saying "no."
Like many of toady's movies, this will be a re-telling or re-boot of the character. Some don't like the idea of a younger Miss Marple, but with so many other characters' younger pasts being explored in movies today like "Star Trek," this could actually work out. I might also point out the highly-successful and impressive "Sherlock," a BBC TV show about a young Sherlock Holmes in modern our modern world. If this show has proved anything it's that this concept can work. I am personally excited and anxious.
Plus, I love Jennifer Garner and can't wait for her grand come-back movie. Miss Marple may be the character to really show us her acting chops, intelligence and, hopefully, some unexpected action. Garner's Vandalia Films will be producing the project, while "Twin Peaks' Mark Frost will penning the script.
What do you think about this project? I always love to hear your thoughts.
. . .
Follow Josue Sanchez on Twitter at http://twitter.com/Josue_can.
And don't forget to "Like" It's Just Movies on Facebook at
http://www.facebook.com/itsjustmovies.