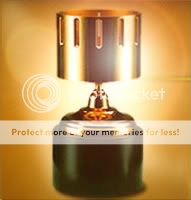 Pixar Animation Studio's "Up" won the Best Animated Feature honor at the 37th Annual Annie Awards at UCLA's Royce Hall Feb. 6.
Walt Disney Animation Studios won six Annies overall including three for its feature "The Princess and the Frog" and three for its television production "Prep and Landing."
DreamWorks Animation won five Annies including Best Television Production for Children and Directing/TV for "The Penguins of Madagascar," Character Animation/TV and Storyboarding/Feature for "Monsters vs. Aliens" and Storyboarding/TV for "Merry Madagascar."
A complete list of winners can be viewed at the Annie Award's official website www.annieawards.org. The Annie Awards ceremony will be webcast on the Annies website beginning Feb. 9.
Best Home Entertainment Production went to 20th Century Fox's "Futurama: Into the Wild Green Yonder;" Best Animated Short Subject went to ShadowMachine's "Robot Chicken: Star Wars 2.5," Acme Filmworks won Best Animated Television Commercial for "Spanish Lottery 'Deportees,'" Best Animated Television Production went to Disney's "Prep and Landing," and Best Animated Television Production for Children went to DreamWorks' "The Penguins of Madagascar."
The Winsor McCay award was given to three industry leaders: Tim Burton, Jeffrey Katzenberg and Bruce Timm. Named in honor of prolific animator Winsor McCay, this award stands as one of the highest honors given to an individual in the animation industry in recognition for career contributions to the art of animation.
Emmy and Golden Globe-winning actor, director, producer and one of pop culture's most recognizable figures, William Shatner, handled hosting duties this year and was joined on stage by a lively mix of animation luminaries, celebrity presenters and comedic talent including animation legend June Foray, actors Seth Green John Leguizamo and Sean Astin, and industry notables such as Pete Docter, Ed Catmull and Henry Selick.
A special tribute to the late Roy Disney was introduced by Don Hahn.
"ASIFA-Hollywood congratulates all of the Annie Award winners," said ASIFAHollywood President Antran Manoogian. "With so many outstanding animated productions and talented artists vying for an Annie, it made it another difficult year to select the best in our industry."
Often a predictor of the annual Academy Award for Best Animated Feature, the Annie Awards recognize the year's best animated features, television productions, commercials, short subjects and outstanding individual achievements in the field of animation. Entries submitted for consideration were from productions that originally aired, were exhibited in an animation festival or commercially released between Jan. 1, 2009, and Dec. 31, 2009.
. . .
Follow It's Just Movies on Twitter at http://twitter.com/ItsJustMovies.